CELEBRITY NEWS
Meet Popular Prophetess in Africa ; Who Goes around with more than 20 bodyguards & Slay Queens -Photos
Kenya's sexist Reverend Lucy Natasha with her bodyguards,

Reverend Lucy Natasha, is the founder and overseer of Prophetic Latter Glory Ministries, has been described as Kenya's sexist preacher.
The pastor rubs shoulders with prominent Kenyans including President Uhuru Kenyatta, Mike Sonko, among others.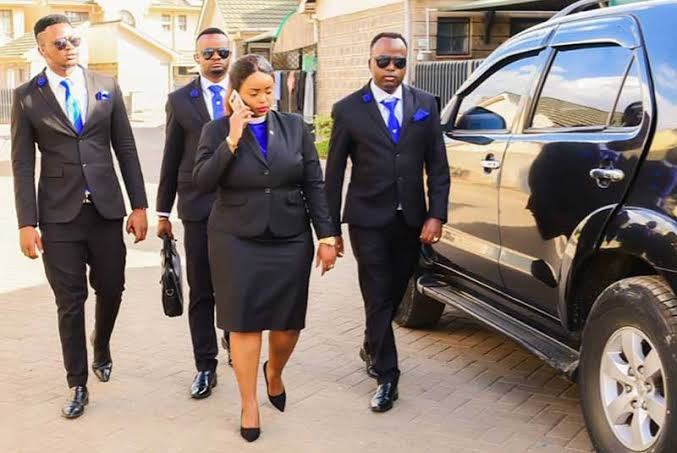 Often referred to as 'Oracle of God Rev Lucy Natasha's church is run by a team who dress to kill every Sunday; men in bespoke suits and women in fabulous gowns.
She has officially voted the hottest pastor since 2016 after she trended online, Rev Natasha- as she is popularly referred to- unveiled the team that keeps her church running like a well-oiled machine.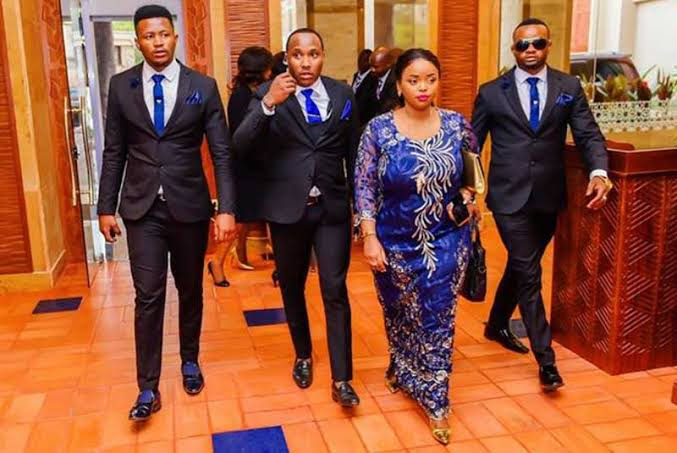 Thing is, though, they all resemble slay queens and kings with their top of the line fashion styles and gadgets.
You'd never figure them out for church folk with all the preening they appear to be doing.