MY STORY
Man Nearly Died After Reading A WhatsApp Conversation Between His Son And His Wife
WhatsApp Conversation Between His Son And His Wife || A married man who caught his wife cheating with his son (her stepson) nearly died after reading their WhatsApp conversation on his wife's phone.
According to their conversation, it seems his son and his wife planned together to extort money from him by marrying him
The lady asked her stepson when they were going to get intimate again which suggests that it's being going on for a long time.
See screenshot of their Chat below.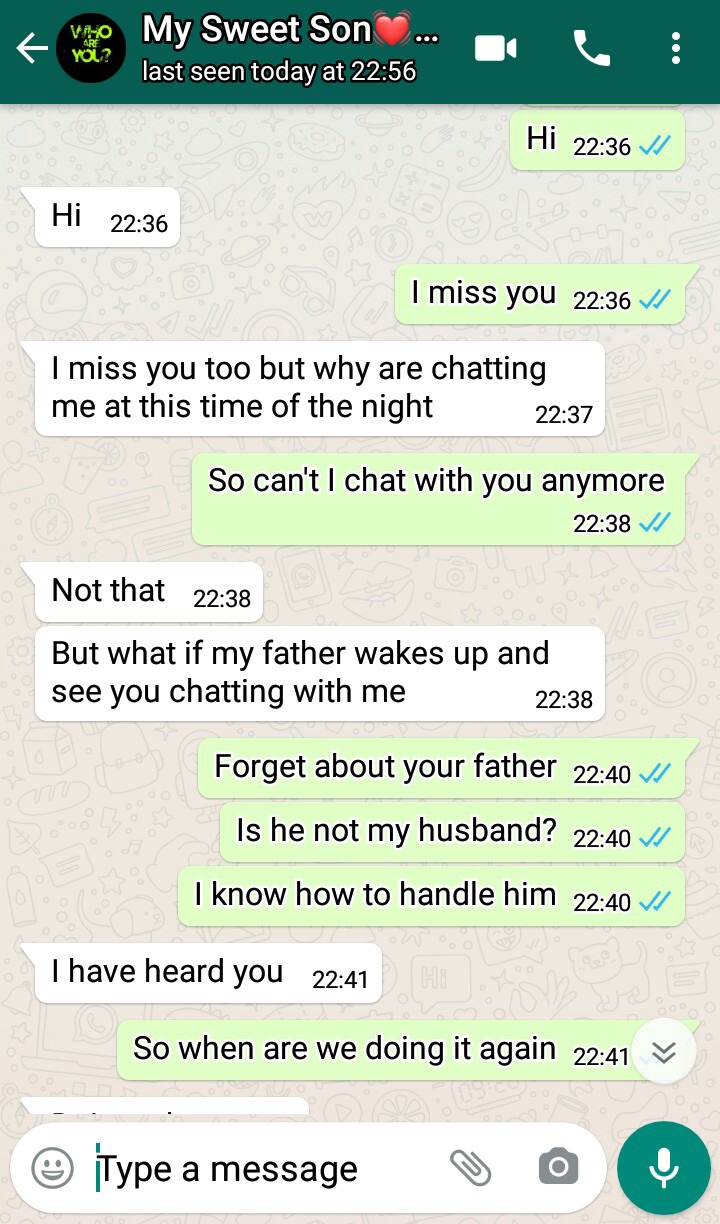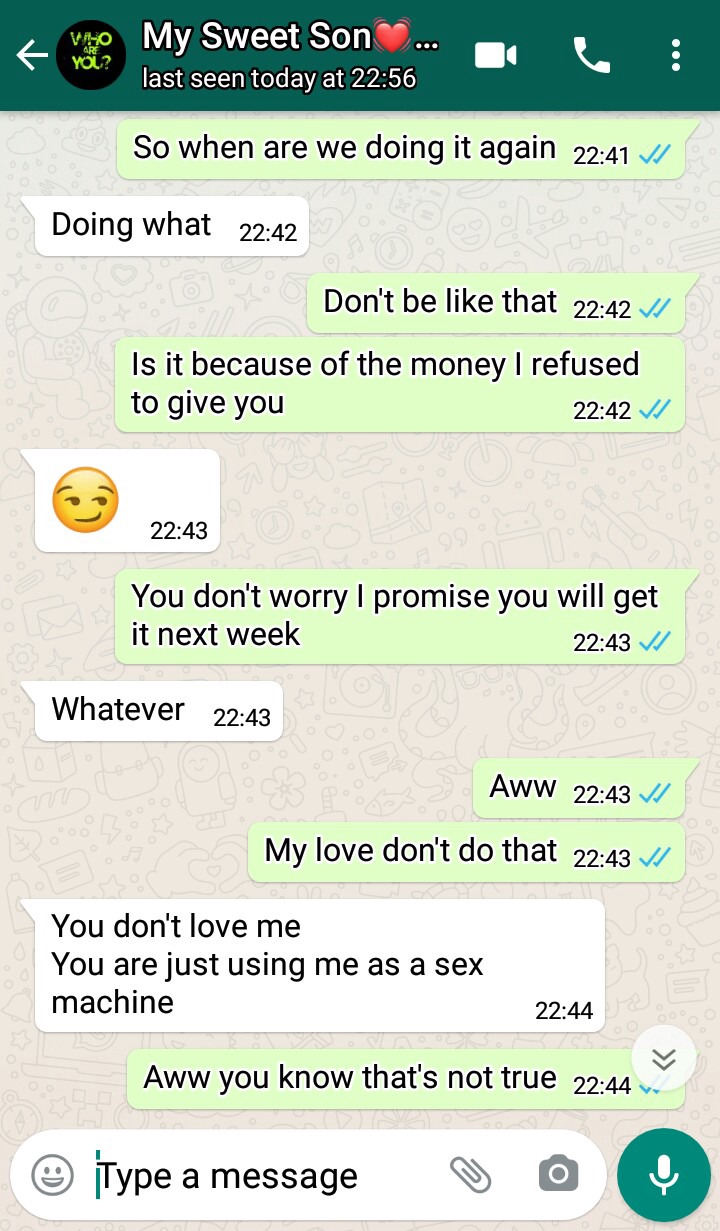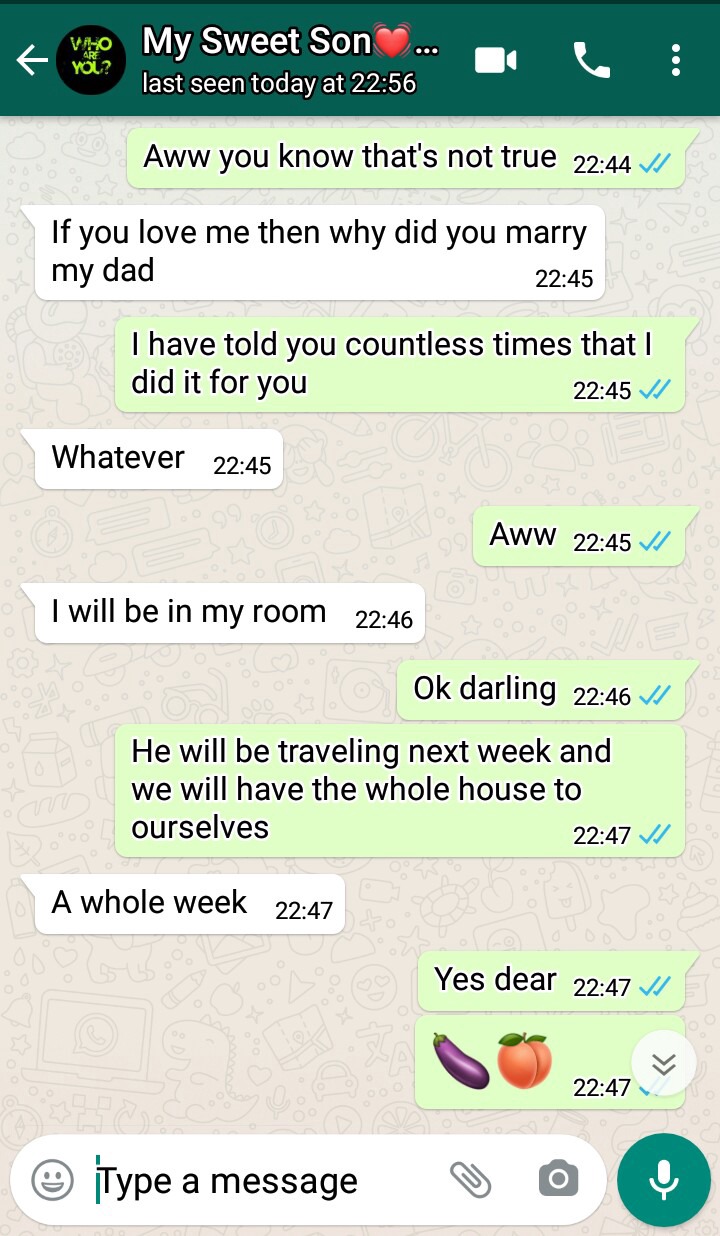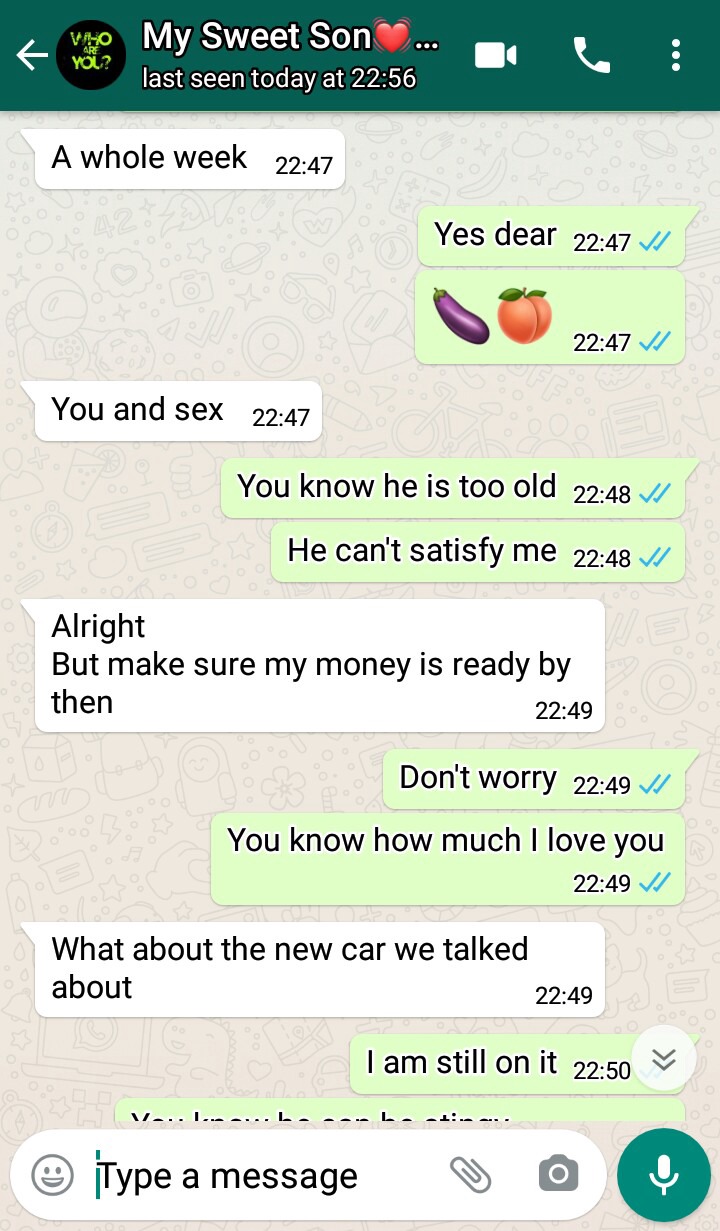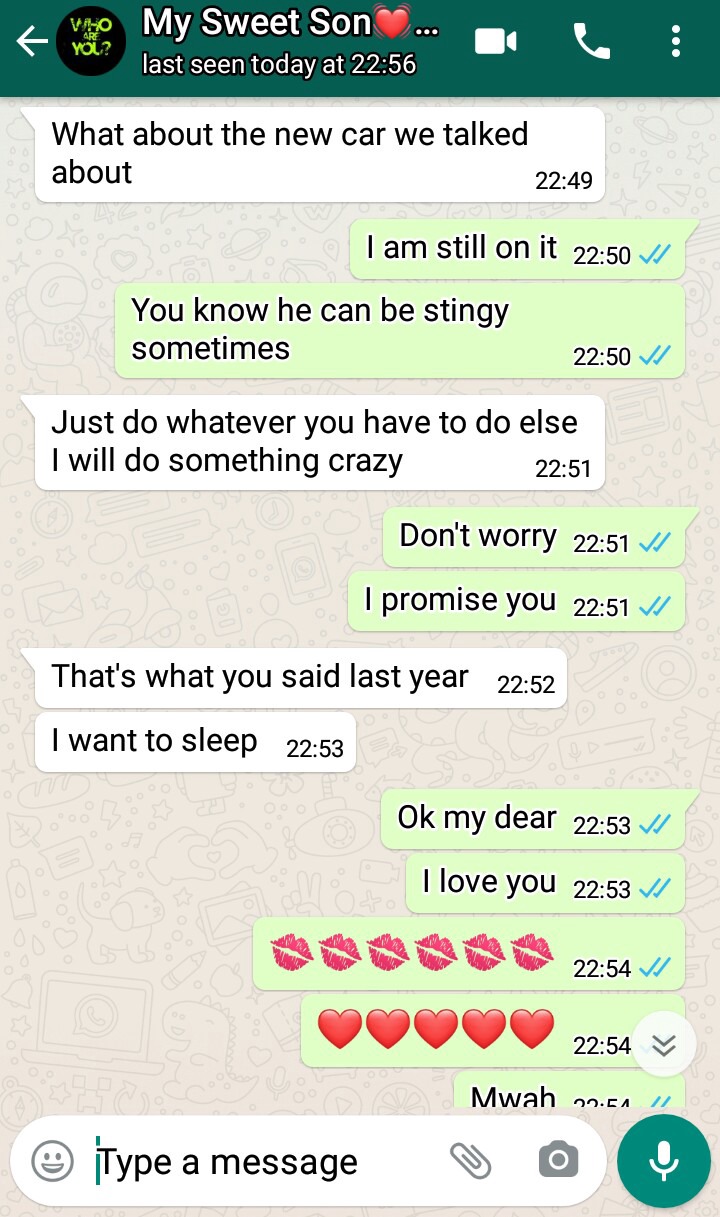 What would you do if you were this man?
READ ALSO: