Cee-C is one girl that has a good hour glass shape, and she doesn't shy away from showing up her curves whenever she shared photos of herself on her Instagram page, the former Big Brother Naija.
Double Wahala runner-up shared cute photos of herself in a gym and many of her fans cannot help but commend her, as the photos she shared were really captivating.
The businesswoman shared photos of herself dressed in two of her C-gears sport wear, she posed wearing a black color of her product, while she was seated on a weight carrier with a skipping rope held in her hands,
while the other photos saw her wearing a green color of her product while seated on a peddling machine, and her fans were really excited for her display, as they reacted in various ways, here are screenshots of how they reacted to her post.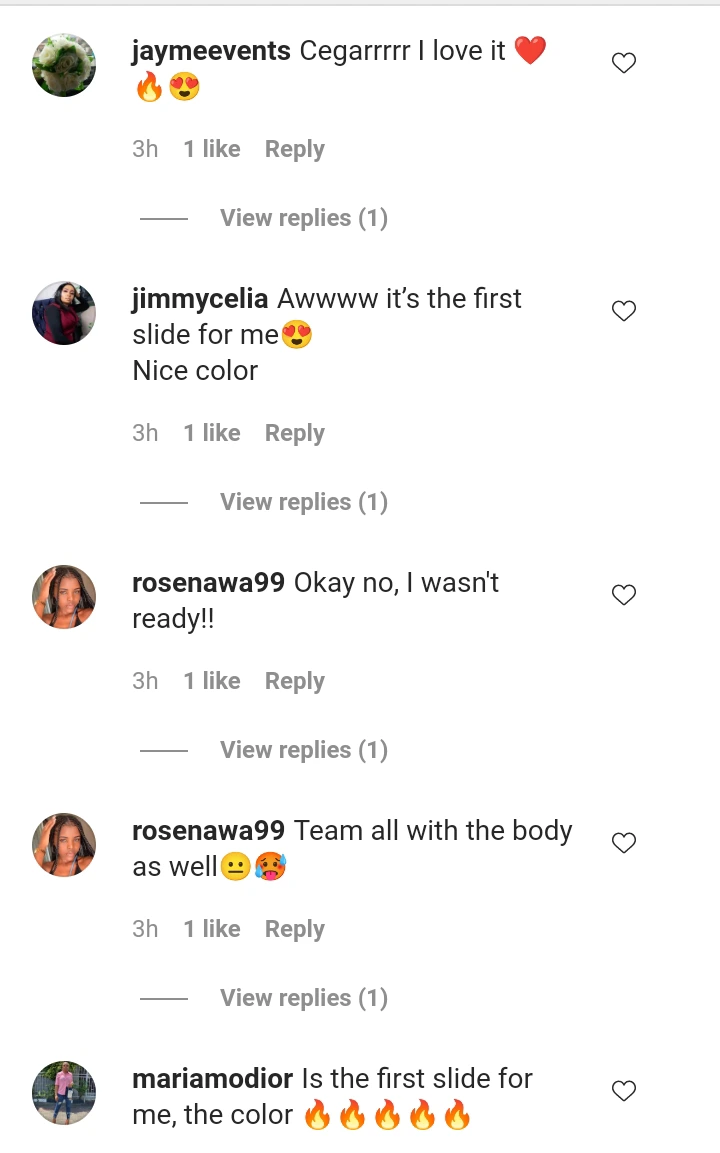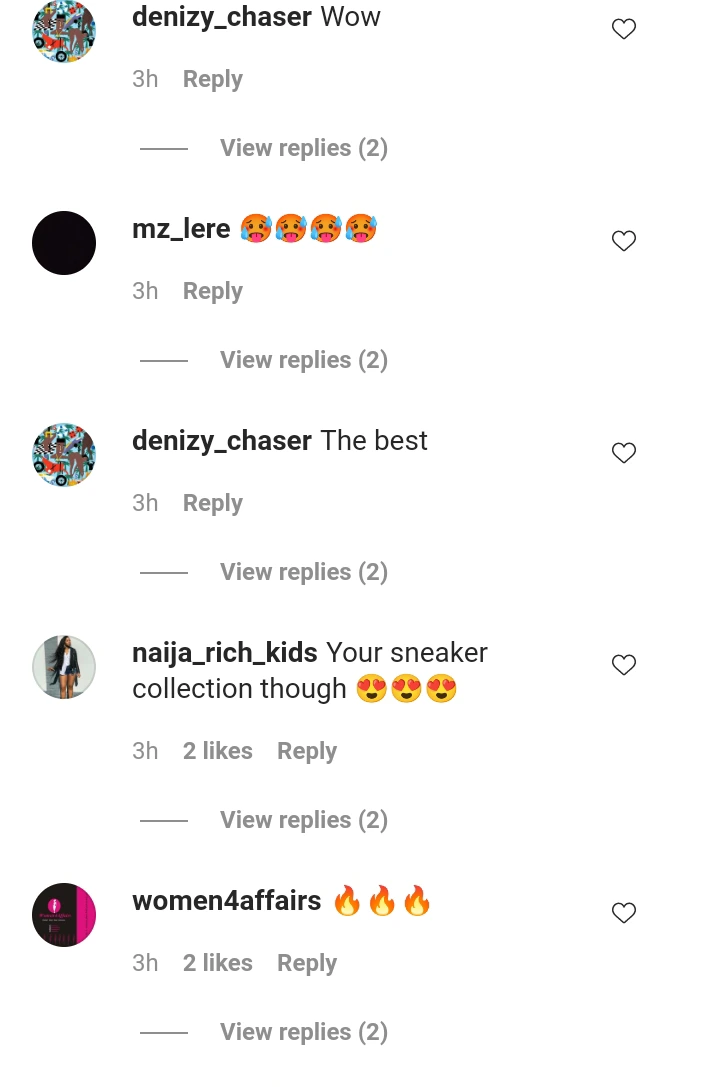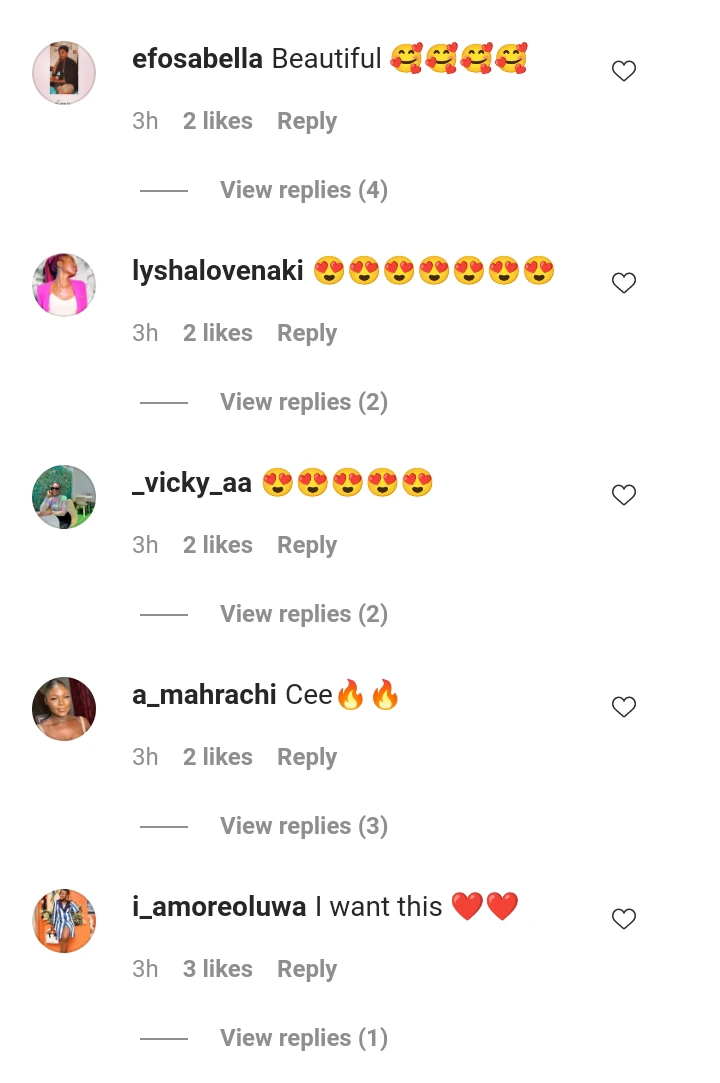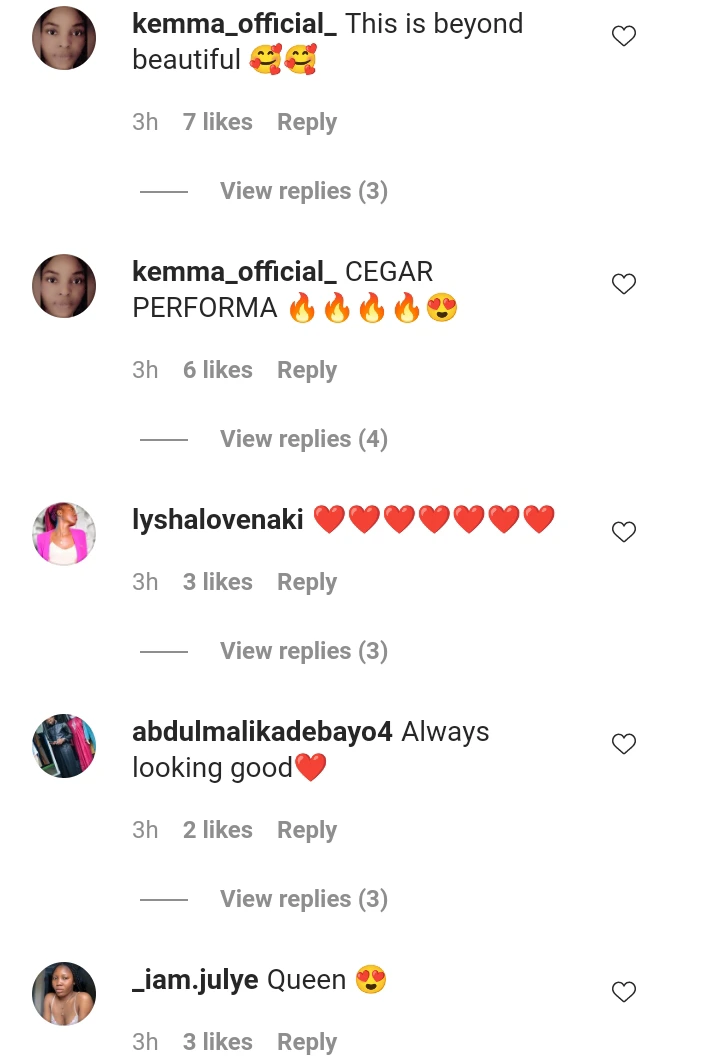 Cee-C is showing that she has a beautiful product by always showcasing her designs modelling it herself to indicate that what she produces is durable, fitting, and stylish in order to draw customers to her brand which she has been showcasing with every opportunity she gets by sharing images of it on her Instagram page.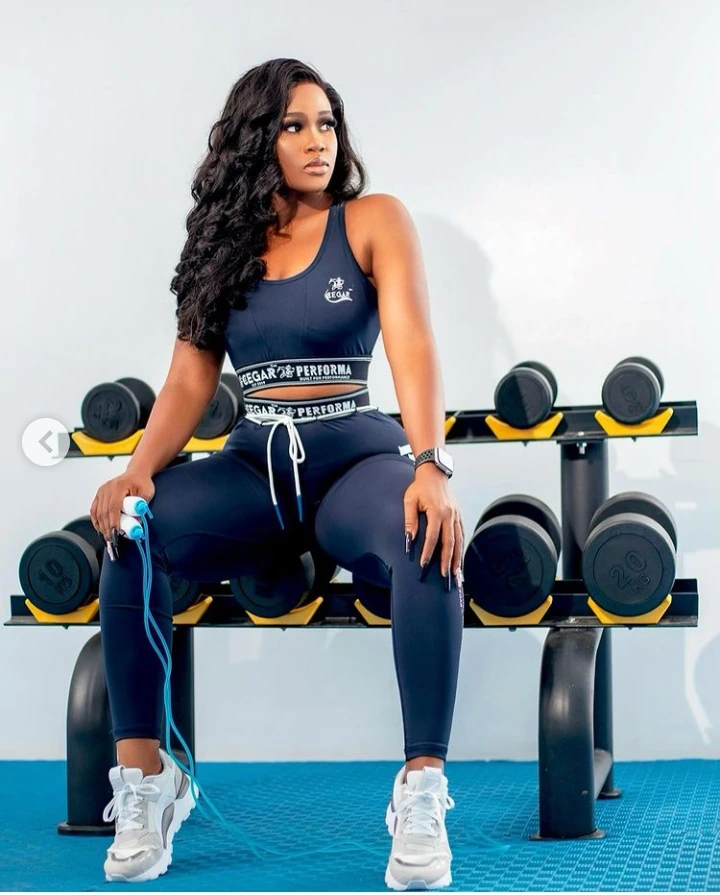 Her fans reactions really showed that they loved her and wouldn't hesitate to assist her brand, as they like to be associated with her products, whenever she displays samples on her Instagram page, which is a good way for her to always market her product by herself to her followers and potential customers.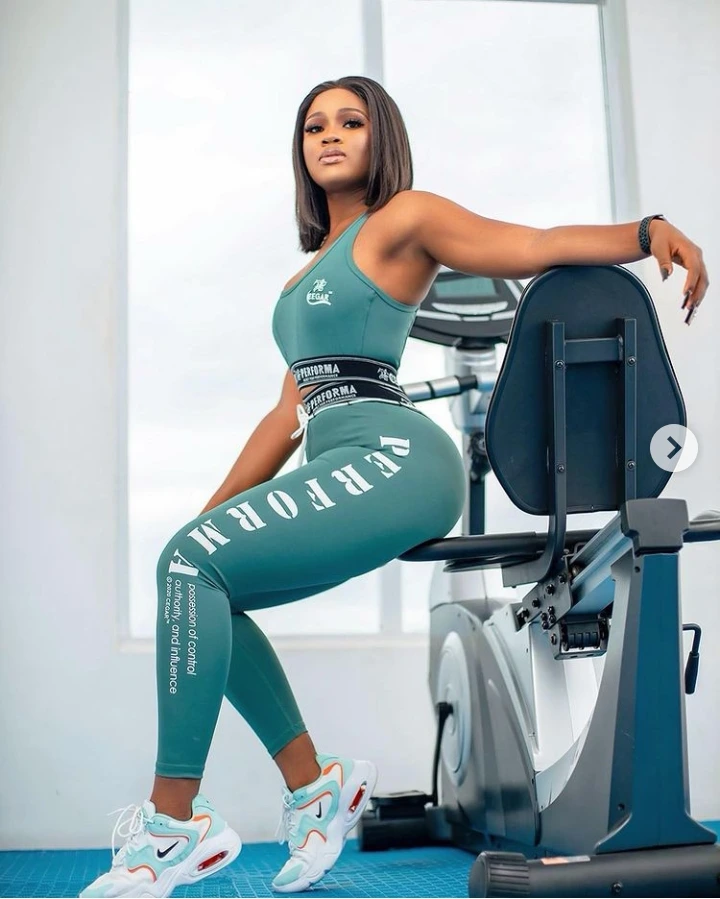 WATCH: Lil Mermaid Does It Again As She Tries Give Hot BJ To Comedian Nana Made In China (+VIDEO)