Wedding Photos
Arsenal FC goalkeeper, Bernd Leno marries long-term girlfriend Sophie Christin in Germany (photos)
Arsenal and German goalkeeper, Bernd Leno, 28, has married long-term girlfriend Sophie Christin, 23.
The couple who have been together for five years got married today, August 12, in Düsseldorf, Germany.
The newlyweds took to Instagram to share lovely photos from their wedding.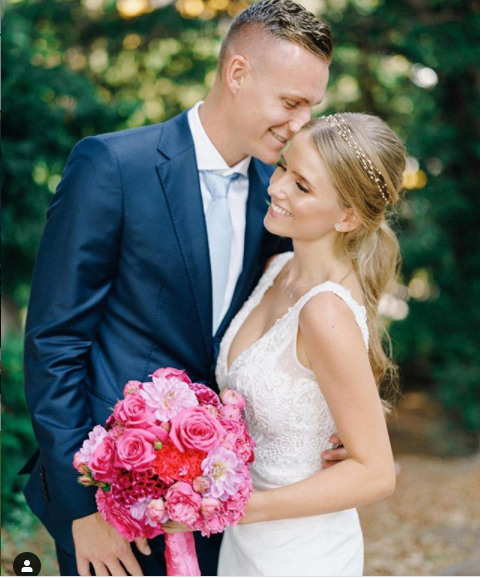 Leno joined Arsenal in 2018 from Bayer Leverkusen and has made over 60 appearances for the Premier League club. He missed the final months of the season sidelined due to an injury but is now close to full fitness.
See more photos below.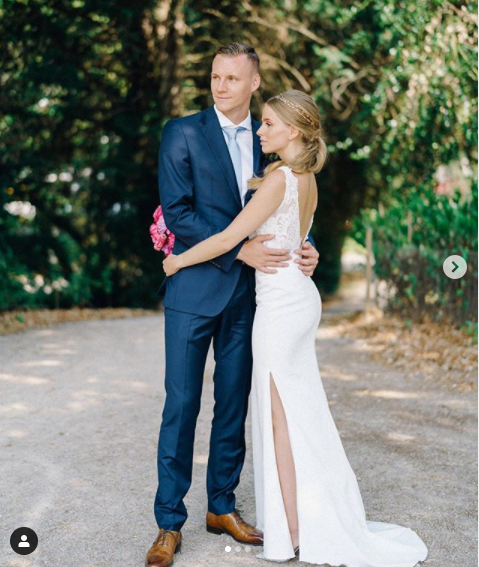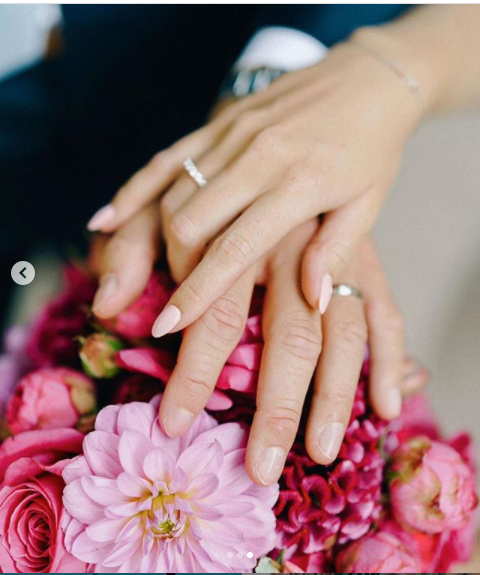 MORE CONTENT BELOW